Product Compliance Essentials
opesus Product Compliance Essentials (PCE) provides a rapid and standard implementation of SAP EHSM Product Compliance. Consultants at opesus have been working on product compliance for the discrete industry with SAP since the very beginning of this subject in 2005. They bring together implementation best practices from the following industries: high-tech, electronic, medical products, aerospace and defense, and automotive.
Based on this experience, we developed a package that brings together all the ingredients for a best-practice implementation of SAP EHSM Product Compliance. These include pre-configuration, programs and tools, templates, and documentation. In combination with a harmonized project methodology, PCE allows the standardized implementation of SAP EHSM Product Compliance in 4 months at a fixed price.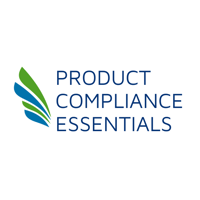 What's Included
opesus Product Compliance Essentials



Configuration
You will receive a predefined system configuration based on the extensive know-how from our previous implementations. This includes both customizing of SAP EHSM product compliance and its related areas.
Tools
Tools and programs are available for standard users and beyond. For the core of the logistics connection, such as BOMBOS transfer, there are particularly useful and proven enhancements provided in the PCE package
Documentation
Using SAP EHSM Product Compliance for the first time can be challenging. We provide additional documentation for end-users to get up and running quickly. We arranged the underlying concepts of the solution in a structured and easily understandable manner.


Templates
For a large share of the documents required in a project, there are standardized and established templates. These include:
Detailed installation checklist for use by SAP technical resources
Manage authorization templates to plan assignment of authorizations
An extensive presentation for use during blueprint workshops
Well-structured business blueprint document
Project Methodology
We developed a specific methodology to ensure quick and successful implementation. This is founded on ASAP methodology with a few elements of agile project management.
From the get-go, a usable prototype is available. In this prototype, we use your examples so that it's easy for you to follow and imagine how to set up your system. These examples are used in demonstration material throughout the business blueprint workshops. In this way, the project team is enabled to make faster and better decisions.
Your Advantages
Short implementation time - 4 months to productive use
Leverage our extensive industry experience to help you make the best decisions on how to use SAP EHSM Product Compliance
Reduced implementation effort
Guaranteed project success at a fixed price
Why opesus?
Our product developers and product managers have extensive experience in consulting projects specifically for SAP product compliance and sustainability solutions.
Want more info?
Fill out the form below! We'll get in touch with you!