A Glimpse of opesus EPN for EU SCIP Format
Manuela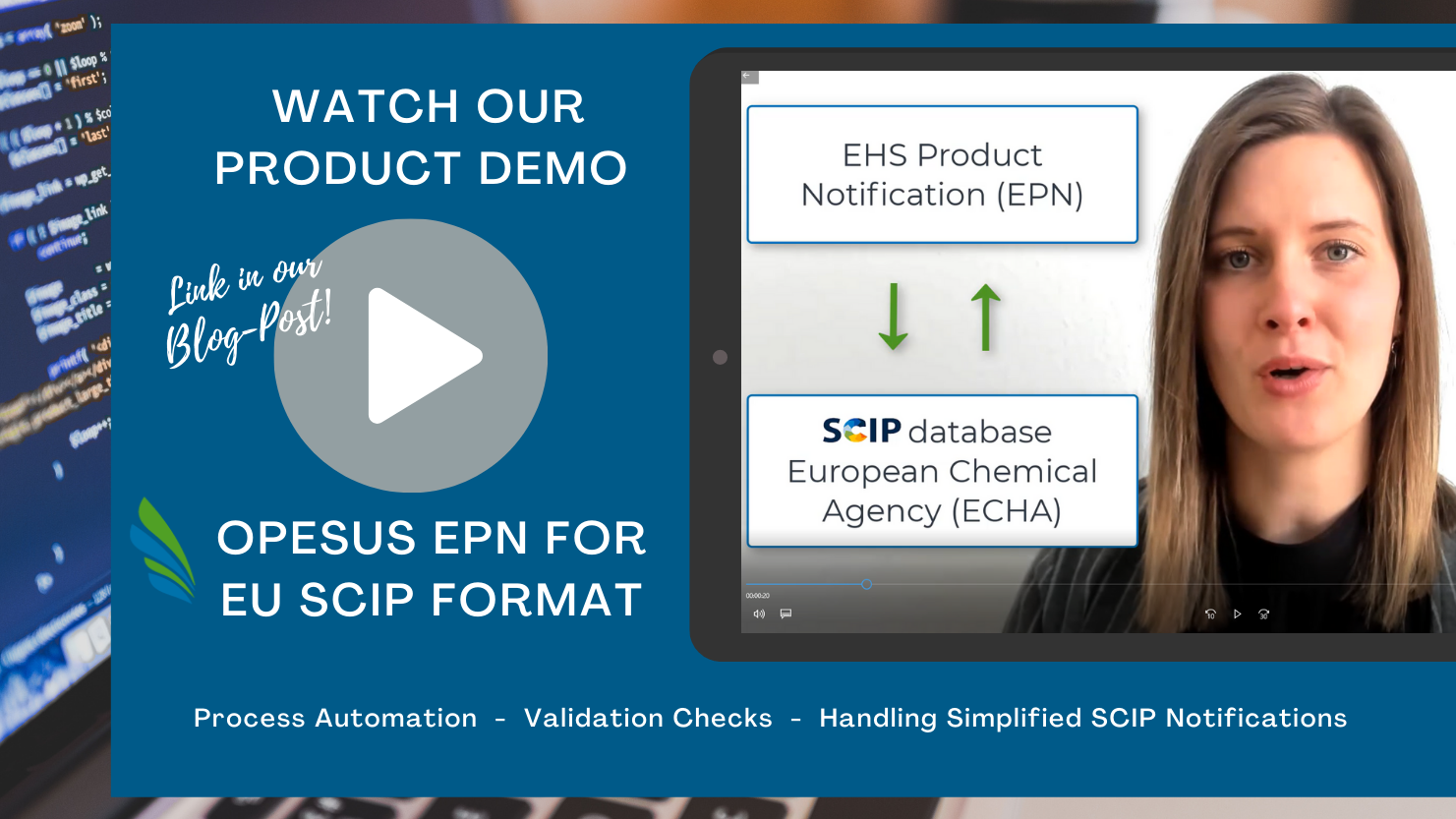 Are you still looking for a solution to cover the end-to-end SCIP notification process automatically for you?
Then you are exactly at the right place!
opesus offers a comprehensive solution, called opesus EHS Product Notification (EPN) for EU SCIP Format, that supports SAP customers to fulfill their compliance requirements regarding the Waste Framework Directive.
What can you expect from the preview? - A lot!
In our free product demo, we introduce the core functionalities of EPN SCIP...
leverage existing data in your SAP ERP
automatic determination of declarable products
handling of simplified SCIP notifications
submission of dossiers and SCIP number handling
integrated validation checks
...in less than 3 minutes! Check it out:
Want more details? – Great!
We look forward to diving deeper with you into the functionalities of EPN and finding out how you can benefit the most from a fully automated SCIP compliance solution!