AIAG IMDS & Product Compliance 2020
Nina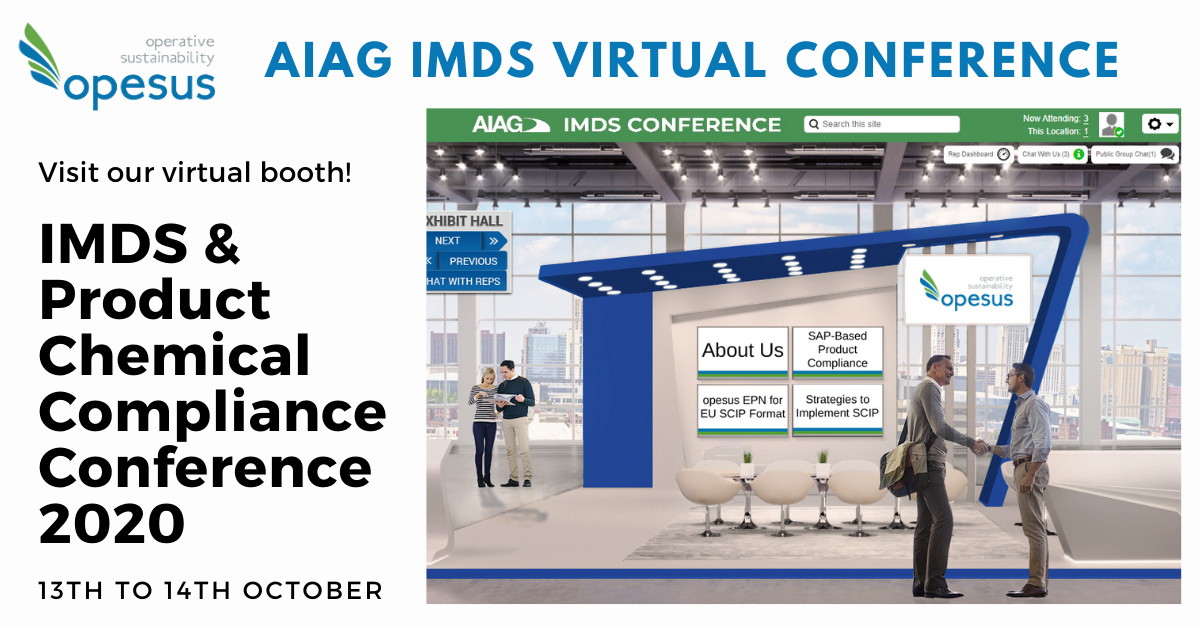 We are proud to be platinum sponsors at this year's AIAG IMDS & Product Compliance Conference. Just like other conferences this year, AIAG had to move their conference online. However, the online set up mimicked a regular conference. Everything that you expect at an on-site event was just a mouse-click away. Take a look at the picture below of our virtual booth. We really enjoyed the set-up very much!
Focus: Beyond ELV & REACH
The theme for this year's conference was "Beyond ELV & REACH: How SCIP & REC019 are changing the face of IMDS reporting". Over the two days, speakers presenting in the virtual auditorium focused on the upcoming and ever-changing requirements faced by the automotive industry. Special emphasis was placed on the challenges of the SCIP database for companies that are already using IMDS, including a live demo of the SCIP-related functionality, which will be available in March 2021.
The Automotive Industry Action Group (AIAG) brings together OEMs, suppliers, service providers, government entities and individuals in academia to work collaboratively on the challenges and complexity of automotive supply chain.