Latest Release: opesus EPN for SCIP Database – Version 4.2
Lulu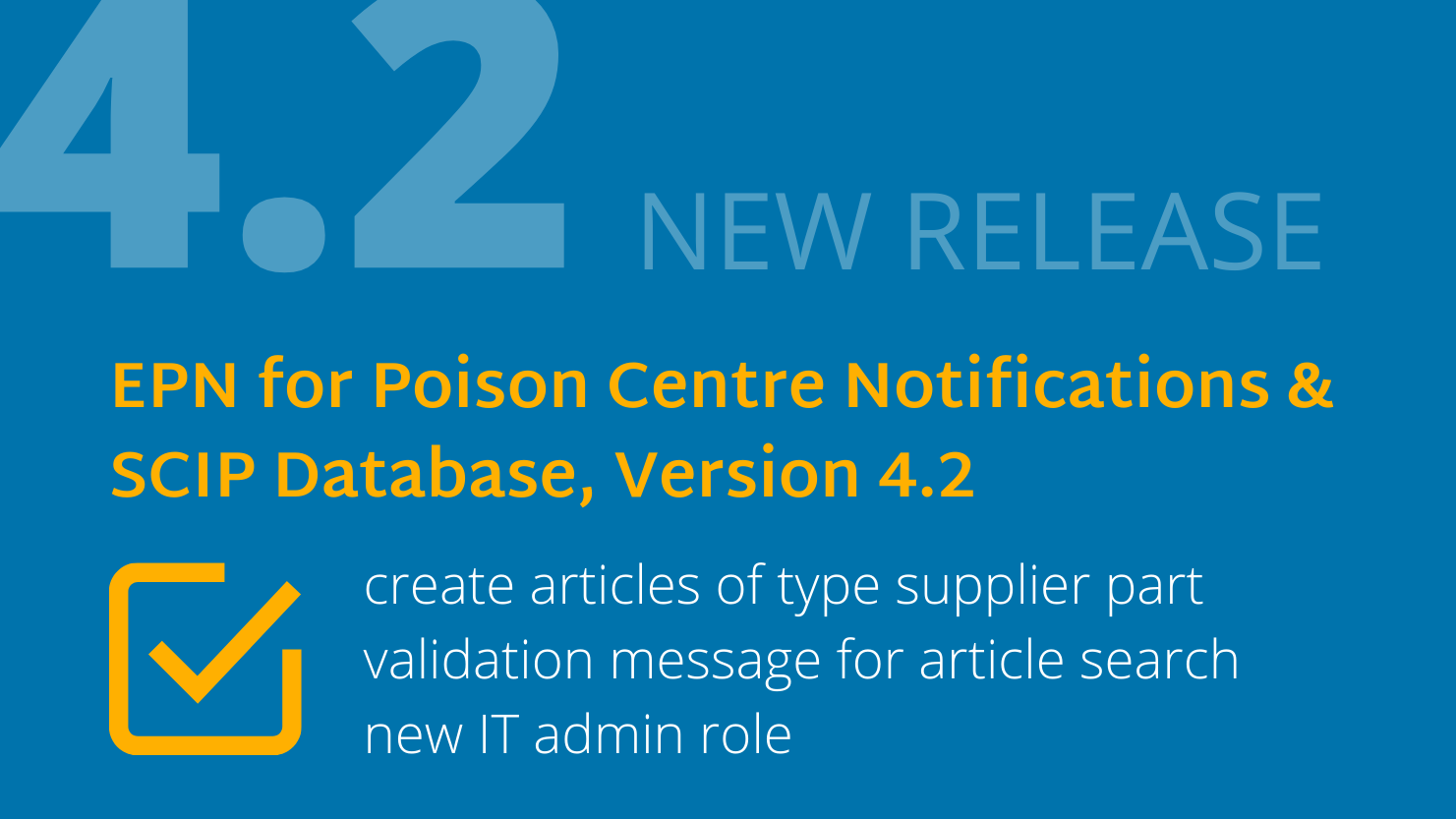 We are proud to announce that the latest version of opesus EHS Product Notification, version 4.2, is now available! This new release brings with it improvements and features for submitting information to the ECHA SCIP Database.
Here's a brief look at the new features available for SCIP reporting with version 4.2:
Supplier Part Management
EPN SCIP now has a framework for managing supplier parts. You can manually create articles of type Supplier Part and also use mass data maintenance to create or update supplier parts. The standard delivery of opesus EPN includes an Excel template for this purpose.
Additionally, it is possible to integrate and configure supplier part handling as part of your existing process automation of creating complex objects.
Improvements to Article Search and Notification Monitor
A list of validation messages has been added to the Article Search and Notification Monitor. You can view the validation errors and warnings directly at the bottom part of your screen. Additionally, you have the option to select multiple entries and apply filters to the list of validation messages.
New Authorization Role: IT Admin
A new IT Admin Role is now available. This role extends the existing admin role. Besides the authorizations delivered with the Admin role, the IT Admin has access to the process automation execution, as well as EHSM IT Admin role with BOM selection logic.
Other small improvements were also added to the Admin and Compliance Engineer roles.
If you'd like to know more about how you can manage SCIP reporting with opesus EPN for SCIP format, see our solution.