opesus 10 Years
Lulu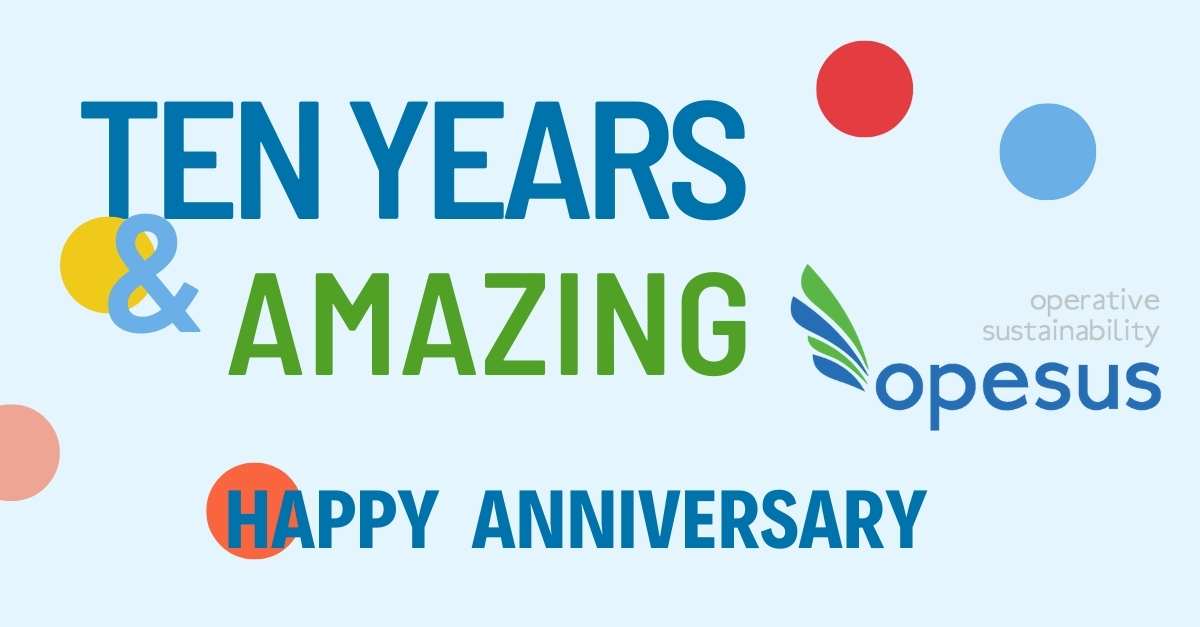 In August 2022 opesus turned 10 years! Have a look back on our journey and the many milestones we've achieved.
Congratulations are in order for founding opesus 10 years ago. The founding team has been following the mission to create "the company we always dreamed of working for", and to make the world a little better through software sustainability solutions.
2012: The motivations for starting the company proved to be part of the winning formula for the successes of opesus. Some guiding principles of opesus are: 40 hours of passion, balance between work and private life, amazing people in a strong team. This is us, this is our company culture!
In 2013, the very first version of our solution, opesus EHS Product Notification (EPN), was available in the market. And just 3 years later, with the CLP Art. 45 requirement, EPN became the market-leading solution for SAP customers needing to fulfill this regulation. The next few years were dynamic and exciting as we grew our team to serve our customers.
Two years after its founding, opesus went from a limited liability company (GmbH) to a stock corporation (AG). This allows employees to become shareholders of the company. Today, almost all our employees are shareholders.
2015 – 3 years since opesus was founded in Germany, we became international! Our first overseas location was opened in Chicago, USA. John Falk is named President.
Along our journey, we picked up a few awards. For three years in a row – 2016, 2017, and 2018 – opesus is awarded the Technology Fast 50 by Deloitte. This award honors the fastest-growing technology companies.
2019 – we bagged another award. opesus is awarded the TOP 100 award in Germany. The award distinguishes the most innovative mid-sized companies in Germany from all industries. Our colleagues were proud to attend the gala dinner to personally receive the award.
2020 – We expanded our flagship solution, opesus EHS Product Notification, to support notifications to the SCIP Database Dedicated in line with the Waste Framework Directive regulation. With that, we had over 130 customers placing their trust in us!
Movie stars for a day! We wanted to capture the passion and the work culture that our team is so proud of. Watch the video about our company culture!
2021 – a year after the first compliance date for Poison Centre Notifications. We asked our customers, some of them are among the leading chemical companies in Europe, about their notifications. Our conclusion: the majority of notifications submitted to ECHA were generated with our solution EPN!
Last year another highlight was: a new location! The latest opesus office is located in Romania. Now we operate from 5 locations in 3 different countries. Together, our team members come from 6 nations. We're proud of the diversity of our team.
Today our team consists of over 30 employees. We look forward to seeing how we will grow in the years to come! For starters, we have a completely new solution in the works – opesus Product Compliance Collaboration.