Three Times in a Row: opesus Receives Fast 50 Award
David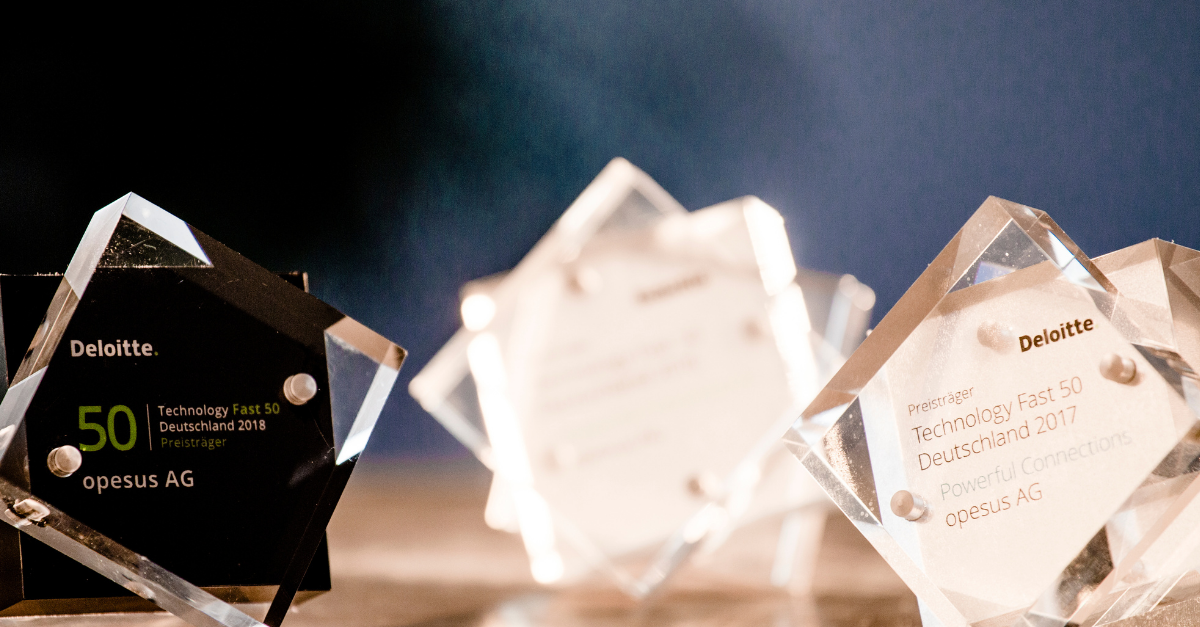 opesus received the Technology Fast 50 Award – for the 3rd time in 3 years
opesus received the Technology Fast 50 Award, which recognizes Germany's fastest-growing technology companies, for the 3rd time in a row. The rankings are based on the percentage growth in sales over the past four fiscal years [2014-2017]. opesus' self-developed software products, which complement and extend existing SAP sustainability solutions, contributed significantly to this growth in sales.
With opesus EHS Product Notification (EPN), companies comply with their legal obligation to report their chemical products to relevant authorities, ensuring compliance in an efficient manner.
The opesus EHSM Smart Input solution significantly accelerates data management for customers of SAP EHSM (Environment, Health and Safety Management), saving time and money.
The opesus Product Compliance Essentials provides a rapid and standard implementation of SAP EHSM Product Compliance.
Alexander Wegener, CEO of opesus, views opesus' current position positively. He explains, "Right now the topic of product notifications according to CLP Article 45 is entering a hot phase. The deadline of 1.1.2020 is relevant for producers, importers, and downstream users who place mixtures for use by consumers on the market. These companies need to be ready to comply with their legal obligations. This is the reason why our team put a lot of effort into developing our opesus EPN. It enhances SAP EHS and is an efficient tool to ensure compliance easily. With the deadline approaching fast, we expect further significant growth of our client base. This base already consists of many well-known companies. Right now, all our clients combined employ over 1.2 million people. That is quite an impact for a small company and we feel honored by their trust. It is a huge driver for us and the core of our business philosophy."
"Many fast-growing companies from Germany have a strong standing in highly innovative technology sectors. Responsible for that are courageous entrepreneurs, who are consequently pursuing their visions," explains Dr. Andreas Gentner, Partner and Head of Technology, Media & Telecommunications EMEA at Deloitte. "We wish to reward extraordinary achievements for the technology region Germany with the Fast 50 award."
We at opesus are very proud to win this prestigious award for the third year in a row!