SAP-based Solution for SCIP Notifications
Lulu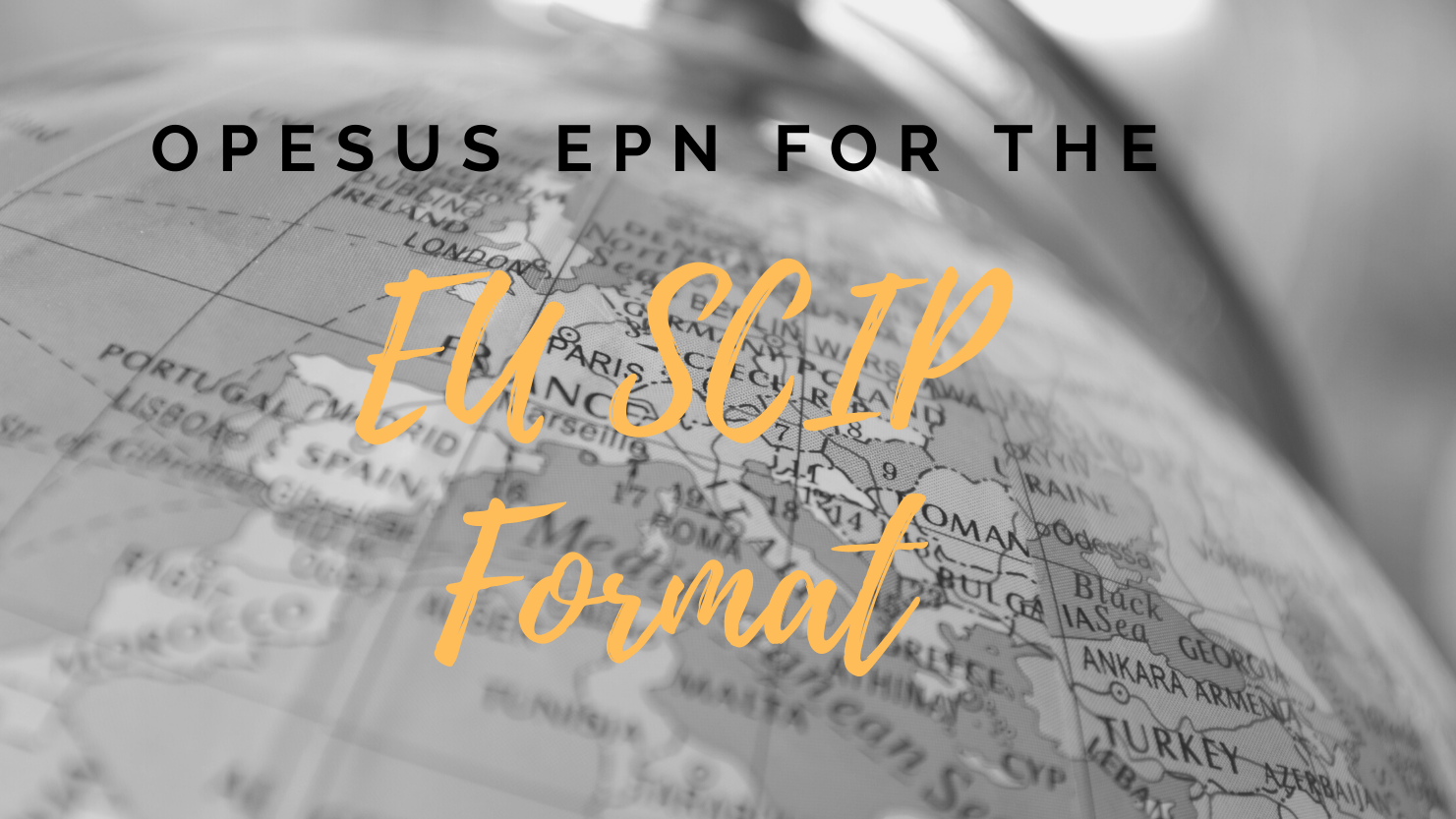 Opesus EHS Product Notification (EPN) for the EU SCIP Format is now available! Suppliers of articles who need to submit notifications to the ECHA SCIP database can now use opesus EPN to generate and submit dossiers in the SCIP format.
Starting from 5th January 2021, companies placing articles that contain substances of very high concern (SVHC) on the EU market need to submit information about the product to the ECHA SCIP Database as part of the EU Waste Framework Directive.
Software Built with Extensive SAP and SCIP Know-How
Opesus EPN for the EU SCIP Format is integrated into SAP ERP. This means that you can manage your notifications completely within your in-house SAP system, especially when using the system-to-system (S2S) interface. Additionally, opesus EPN for SCIP can also be tightly integrated into your SAP ERP.
The product owners of opesus EPN have extensive experience in Product Compliance in SAP ERP, helping downstream users with regulations such as RoHS and REACH. opesus EPN for the EU SCIP Format is designed to address common concerns that companies have surrounding the requirements of the SCIP database, such as confidential business information, complex data, and total cost of ownership. It is our mission to ensure that customers have the optimal solution.
Not running SAP EHSM on your SAP system? Don't worry because that's not a pre-requisite. Our solution can also be implemented if you're not running SAP EHSM.
opesus is also part of the ECHA SCIP IT User Group. We are committed to helping ECHA with a successful SCIP database. It also helps us shape, analyze and prepare for any upcoming changes to the SCIP database, thus making sure our software is always prepared for them.
Software Built on Past Success with IUCLID Format
Opesus EPN is the market-leading solution for IUCLID-based notifications among SAP customers in the process industry. It is already used by more than 60 customers in total and 8 of the top 10 largest chemical companies in Germany to comply with the ECHA requirements for a harmonized poison centre notification (PCN), which uses the same reporting and submission framework as SCIP.
Based on the same successful framework and architecture, opesus EPN was extended to support the end-to-end process for notifications in the SCIP format to the SCIP database. This means that software development for opesus EPN for the EU SCIP Format is accelerated as it benefits from the development experience of the ECHA PCN format such as system-to-system (S2S) integration options and process automation, i.e., including automating the generation and submission of dossiers as part of the existing business process.
Interested to know more? Feel free to contact us. We'll get in touch to set up a non-binding call where you can learn more about our software.